The QSM3 & NUCCA Approach is Gentle
A Gentle Correction a gentle touch and controlled contact on the first vertebra in the neck is designed to restore balance to the spine and nervous system. Even though the adjustment is administered at the neck, the efforts of the correction influences the whole spine and ALL body systems. This is because the NUCCA Chiropractic in Monmouth and QSM3 procedures influence one of the highest control centers of body balance and healing, the brain stem and central nervous system.
Patient Testimonials
Upper Cervical care has helped people suffering from the following conditions:
These are some of the many testimonials of patients who found relief after visiting Upper Cervical Chiropractic of Monmouth.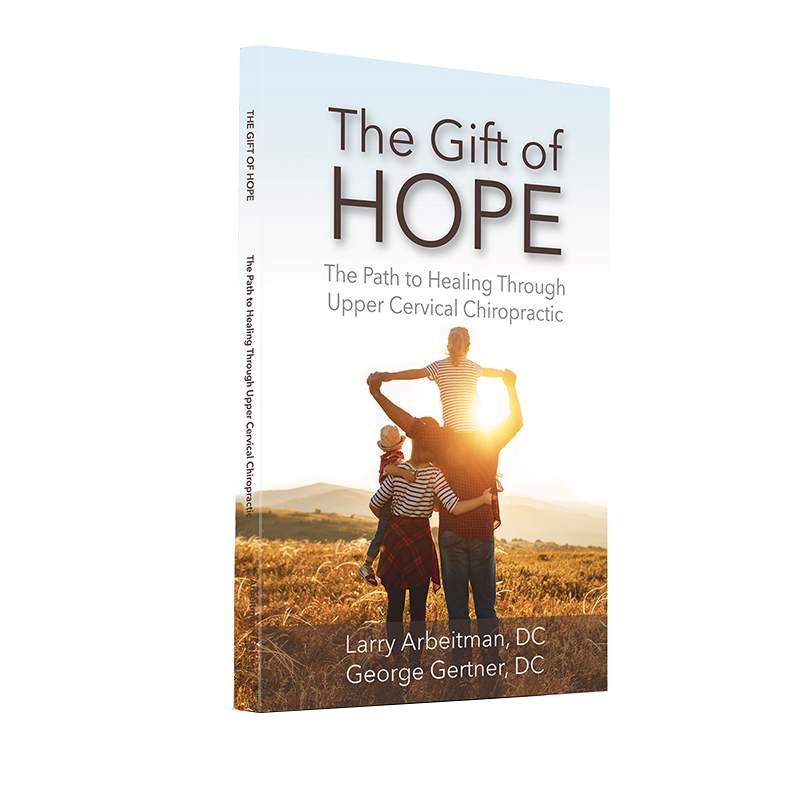 Fill Out The Form Below To Request A FREE Consultation and Get a FREE Copy of My Book (in eBook format) That You Can Instantly Download!
Discover Hope for Healing... In this ground-breaking book by Dr. Larry Arbeitman and Dr. George Gertner. This book normally sells for $14.95, but for a limited time you can receive this book absolutely FREE.