SoftWave Therapy of Monmouth, New Jersey
Upper Cervical Chiropractic of Monmouth is proud to introduce patients to the benefits of acoustic wave therapy to help promote the natural healing process. At SoftWave Therapy of Monmouth, conveniently available alongside our chiropractic practice, we perform targeted regenerative therapy that allows the body to harness its own energies to restore mobility and ease the pain associated with acute, chronic and recurring conditions.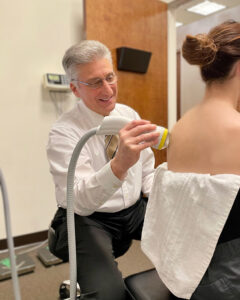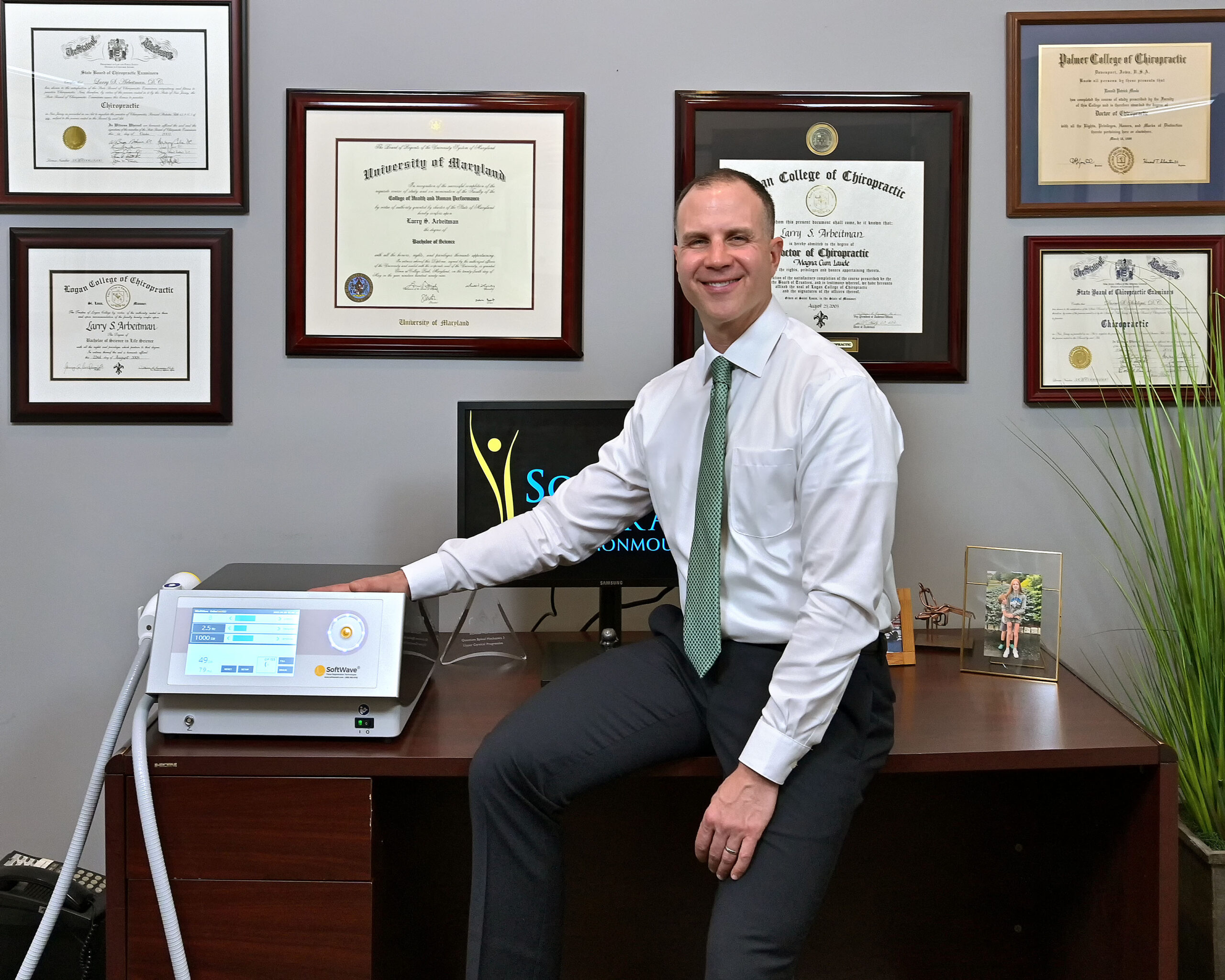 What Is SoftWave Therapy?
The SoftWave therapy performed in our New Jersey practice is a form of acoustic wave therapy, also known as shockwave therapy, that uses electrohydraulic spark gap technology to produce unfocused, low-intensity shockwaves from a specialized applicator. When used on the body, these gentle waves pass through both superficial and dep tissues to stimulate blood flow, decrease inflammation and activate resident stem cells to aid in tissue regeneration.
This increase in blood flow and cellular activity prompts a biological response, encouraging the body to heal itself. The result is less inflammation, better mobility, improved tissue restoration, faster wound healing and a reduction in pain arising from chronic or acute conditions.
SoftWave therapy treatment is a comfortable, drug-free method that makes the most of your body's natural ability to restore itself and recover from injury, helping you regain lost mobility and feel better faster. Many patients report feeling better after a single session. Treatment requires no anesthesia or numbing agents, has no side effects and typically lasts less than 15 minutes, letting you take advantage of this technology and get back to your day while your body works to heal itself.
Who Can Benefit From SoftWave Therapy?
We provide SoftWave therapy to New Jersey patients with both acute and chronic conditions of the musculoskeletal system. Since SoftWave therapy promotes tissue regeneration at the cellular level, it supports patients suffering with any type of joint pain, neuropathy and even conditions of the foot such as plantar fasciitis pain. Other conditions helped include rotator cuff injuries, knee pain, elbow tendonitis, neuropathy, neck and back pain.
SoftWave therapy is particularly beneficial to those suffering from spinal and nerve conditions, as these issues generally have limited treatment options. Early studies have suggested that shockwave therapy can help promote spinal cord repair and bone regeneration and stave off diabetic neuropathy.
Additional research on SoftWave therapy has demonstrated the treatment's potential for relieving chronic low back pain from conditions such as lumbar disc herniations and/or spinal stenosis. Other studies have highlighted its ability to speed athletes' recovery from stress fractures and minimize the chance of avascular necrosis.
Whether you're a competitive runner overcoming an injury or a busy professional ready to leave back pain behind you, SoftWave therapy has many potential benefits.
"I am so happy and grateful that I have been able to be out and about today (since I left you 5 hours ago) shopping and doing errands with no pain in my back! Thank you for the Soft Wave treatments and adjustments..."
- Lynn S.
Contact Us to Learn More About SoftWave Therapy of Monmouth
You can find SoftWave treatment in New Jersey at the same office many Morganville residents already trust for relief from back and neck pain. Upper Cervical Chiropractic of Monmouth provides same-day appointments at our SoftWave Therapy of Monmouth office, and we offer a special discount for first-time patients. Learn more at www.SoftWaveNJ.com
Chiropractic care is all about restoring the body's natural state to prevent pain and promote wellness, and SoftWave therapy perfectly aligns with that goal. If you're eager to explore this innovative treatment and how it can help your body heal itself, reach out to our team at SoftWave Therapy of Monmouth with any questions, or book an appointment today.